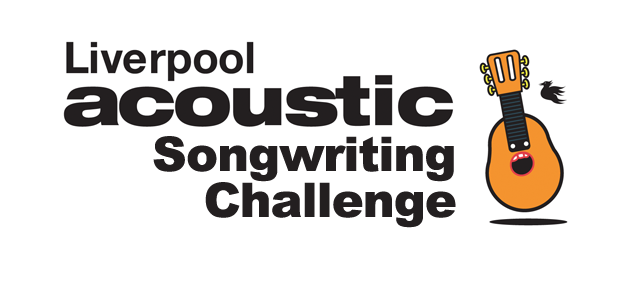 For Immediate Release:
Friday 30th August 2013
Liverpool's unique songwriting challenge returns 7th September
The Liverpool Acoustic Songwriting Challenge is a truly unique event where songwriters are challenged to write a new, original song inspired by the art on show at Mathew Street's View Two Gallery. We know what you're thinking… "Unique? Really?" Well, as far as we know there isn't an event like it anywhere in the world, so we're quietly confident about the claim.
Returning for its third year, the Liverpool Acoustic Songwriting Challenge 2013 launches on the afternoon of Saturday 7th September.
From 1pm to 4pm the View Two Gallery on Mathew Street will be open for songwriters to have a look round and be inspired by the art on display. To enter the challenge, each songwriter chooses a piece of art and has one month to write a brand new song inspired by it, and submit it as a recording (along with a copy of the lyrics and a photo of the art). The judges will listen to all the submitted art-inspired songs and mark each one on lyrics, melody, composition and originality. The top ten songs will be performed at the Showcase Final on the evening of Friday 22nd November where the Judges' Award winner will be announced. The audience will pick an Audience Favourite too.
The winning songs in the two categories – Judges Award and Audience Favourite – will be professionally recorded at Liverpool's Crosstown Studios.
Jon Lawton, owner of Crosstown Studios, says:-
"The Songwriting Challenge is a great experience to be involved in. The competition really helps to showcase some of Liverpool's best underground musical talents and I can't wait to see who we end up working with this year!"
Vanessa Murray, winner of the Judges' Award last year, says:-
"Taking part in the Songwriting Challenge was a great experience as it tested my abilities and made me look at songwriting from a different point of view. I also enjoyed listening to other entrants' interpretations of pictures they were inspired by. Overall the Songwriting Challenge is a great platform for local musicians and I highly recommend entering."
Returning as one of the judges for this year's Challenge is Kaya Herstad Carney – musician, singer, organiser of Threshold Festival, and lecturer in Popular Music Performance at the University of Chester. Kaya says:-
"I enjoyed it last year and am really looking forward to being involved again."
Liverpool Acoustic's Graham Holland says:-
"The standard of songs last year was incredibly high and  I was amazed by the imagination, creativity and talent of our local songwriters. This unique event combines Liverpool's duel passions for art and music, and once again we're laying down a challenge to the region's talented songwriters to show what they can do."
The Songwriting Challenge is open to anyone of any age living in the UK. Arrangements will also be put in place for anyone who wants to enter but can't make it to the Entry Event on 7th September. Details of this are available on the Challenge website.
The Liverpool Acoustic Songwriting Challenge is free to enter, and there is no charge for entry to the View Two on Saturday 7th September. The same afternoon Liverpool Acoustic will also be hosting the popular Liverpool Acoustic Afternoon in the top floor performance space between 1pm and 4pm. This event features booked guests Rae Clark, and Delve [West Country], plus our popular open mic. Refreshments will be available from the bar.
Entry to the Showcase Final on Friday 22nd November is by ticket only, available in advance from 25th October or on the door for £5. All money raised will be split between Marie Curie Cancer Care and Garston Animal Rescue in memory of Liverpool Acoustic team member Sharon Jones who died in May 2011.
Full details of the Challenge can be found at
challenge.liverpoolacoustic.co.uk
2012 WINNERS
Judges Award 2012: Vanessa Murray – I Don't Wanna Lose You Like This
Watch the video for Vanessa's winning song here.
Audience Favourite 2012: The Midnight Waltz – Face To Face

Listen to the song on Reverbnation
here
.
2011 WINNERS
Judges Award 2011: Simon Madison – Brother of Fur
Watch Simon playing his winning song at last year's Showcase Final here.
Audience Favourite 2011: Rob Rivieres – Enough is Enough
Listen to Rob's song recorded at Crosstown Studios 
here
.
The facebook events can be found here.
Full details of all Liverpool Acoustic live music events can be found at liverpoolacoustic.co.uk/live