Liverpool Acoustic Songwriting Challenge finalists announced
Ten talented local songwriters have been chosen to perform at the Showcase Final for the Liverpool Acoustic Songwriting Challenge 2013 on Friday 22nd November at Mathew Street's View Two Gallery.Each of the finalists will perform their song with an image of the work of art that inspired it projected onto the wall for everyone to see. At the end of the night the winner of the Judges' Award will be announced and a vote will be taken to find the Audience Favourite winner. In addition, there will be performances on the night from judges Kaya Herstad Carney and Robert Vincent.The winning songwriters in each category will have their songs professionally recorded at Crosstown Studios and will receive a free vocal or songwriting tuition session from Balance Vocal Studio.
The finalists are (in alphabetical order):-
Barry Jones – The Fair
Chris Callander – More Than Get By
Denis Parkinson – When All Hope Is Gone
Derek King – To Be A Boy
Jo Bywater – Riches To Rags
John Jenkins – Put The World To Right
Kevin Critchley – Liverpool
Kevin Eustace – Devils Ego
Liam Gallagher – Beauty From The Blue
SheBeat – Casablanca
Entry to this event is £5 in advance only and tickets go on general sale from 9.00am on 1st November. All money raised will be divided between Marie Curie Cancer Care's Woolton Centre and Garston Animal Rescue in memory of Liverpool Acoustic team member Sharon Jones.
Please note this event starts promptly at the earlier time of 8.00pm with the doors open from 7.30pm.
Full details about the Liverpool Acoustic Songwriting Challenge can be found at
Event: Liverpool Acoustic Songwriting Challenge – Showcase Final 2014
Date: Friday 21st November 2014
Times: Doors 7.30pm, start 8.00pm, finish before 11.00pm
Venue: View Two Gallery, 23 Mathew Street, Liverpool
Tickets: £5 advance ONLY wegottickets.com/liverpoolacoustic
Tickets available from 9.00am on 1st November
The facebook event can be found here
Details of all Liverpool Acoustic music events can be found at liverpoolacoustic.co.uk/live
For press enquiries & guestlist email contact@liverpoolacoustic.co.uk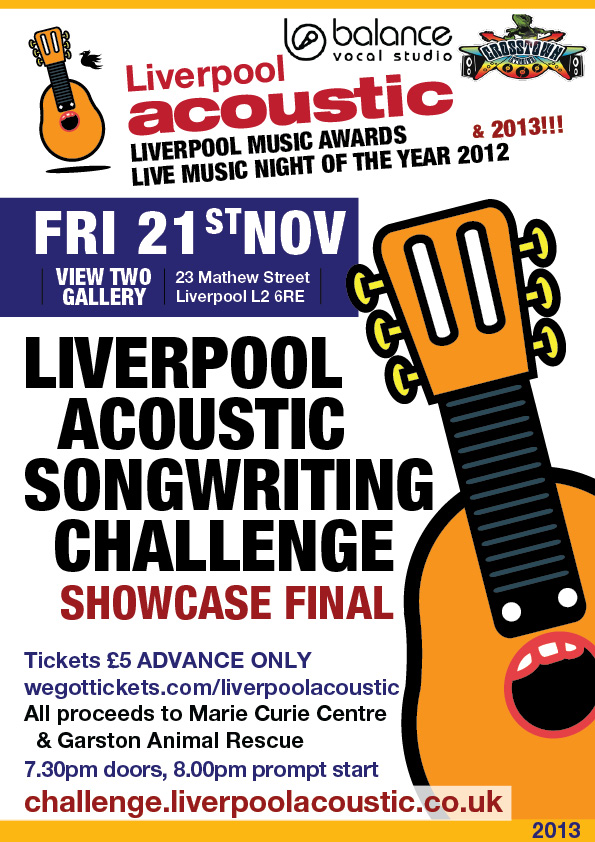 ---
JUDGES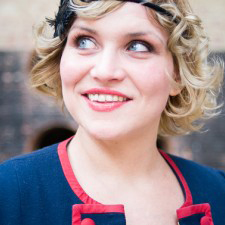 KAYA HERSTAD CARNEY
thescienceofthelamps.com
Kaya Herstad Carney is originally from Norway, but made Liverpool her home in 1999. Kaya is a talented and popular performer, whether playing solo, performing with The Science of the Lamps or with choirs. She has recently written and recorded her first full feature film sound track. She worked at LIPA for seven years after qualifying with a degree in songwriting. She has a Masters in Performing Arts, and in March 2011 became a lecturer in Popular Music Performance at the University of Chester.
Kaya headed the preliminary judging panel for the Make It, Break It songwriting contest for 14-19 year olds (with main judges Chris Martin, Steve Levine, Harvey Goldsmith, HMV, EMI, and more), and in 2012 judged Norway's Bandwagon song contest. Along with husband Chris, Kaya is the driving force behind Threshold Festival and a director of Balance Vocal Studio – one of only ten Vocology in Practice authorized studios in the UK.
"I enjoyed it last year and am really looking forward to being involved again."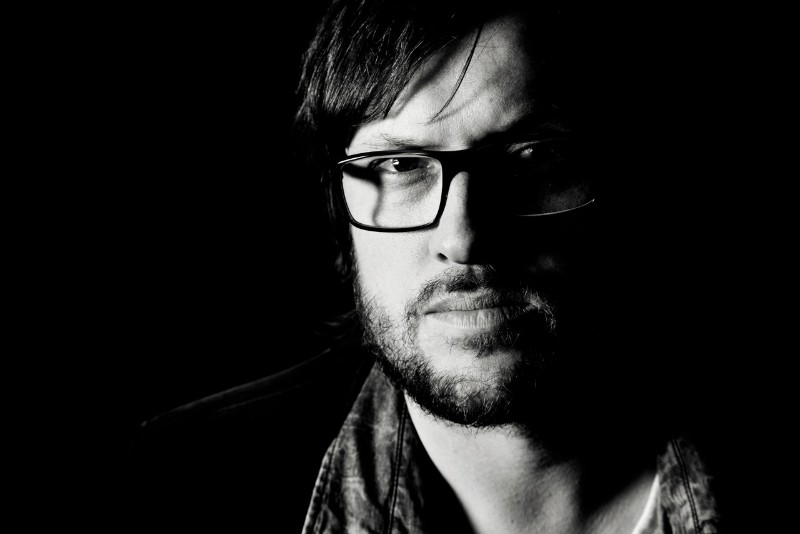 ROBERT VINCENT
robertvincentmusic.com
Liverpool Acoustic is pleased to announce the addition of Robert Vincent to the judging panel for this year's Songwriting Challenge.
Robert is a highly respected musician who has performed twice at the Royal Liverpool Philharmonic Hall, once as part of the Irish Sea Sessions and once supporting Madeleine Peyroux. He also has a host of festival appearances to his name and is currently touring the UK supporting Paul Carrack (Roxy Music, Squeeze).
A respected performer and songwriter, Robert was selected by James Blunt to open for him at the Liverpool Echo Arena on Wednesday 26th November 2014.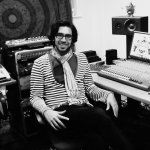 JON LAWTON
crosstownstudios.co.uk
Jon Lawton is owner and producer at Crosstown Studios in Liverpool. Since opening Crosstown in 2008 Jon has worked on hundreds of demos for local bands, and recently recorded with international musician Sami Yusuf. As a musician Jon has been playing guitar since the age of 6, played in several bands as a teenager, and went on to gain a First Class Honours degree in Music at Salford University. He is a successful session guitarist and has played concerts as far afield as Europe, Scandinavia, Central Asia, USA, UAE, and Egypt.
"The Songwriting Challenge is a great experience to be involved in. The competition really helps to showcase some of Liverpool's best underground musical talents and I can't wait to see who we end up working with this year!"
---
PATRON

STEPHEN LANGSTAFF
stephenlangstaff.co.uk
Over the last 18 months, Stephen Langstaff has toured in America, played several sold out shows in his native Liverpool, enjoyed BBC Introducing and Radio 2 exposure of his infectious song 'Smile' and traveled the UK mastering his live performance.
After an impressive debut at SXSW festival in Austin, Stephen has spent much of 2014 recording and performing in Nashville, Tennessee after being invited to record with Grammy-winning producer Blue Miller (Bob Seger / Isaac Hayes). Responsible for the early success of RnB queen India Arie, Blue has nurtured Stephen's raw talent. The resulting tracks will form the basis of his official album release at the end of this year, preceded by a single release.
Stephen's voice is truly unique. Soulful and raw, he delivers music that is somehow intimate and full of undeniable hooks.
Stephen has notched up festival appearances at Chester Rocks (opening to 10,000 people), Cornbury, Kendal Calling, Liverpool Sound City, and Latitude in the UK. As well as debuting at SXSW, Stephen also performed at Nashville's Tin Pan South festival.
Stephen final gig of the year is on Saturday 6th December at the Epstein Theatre – tickets available here.
Stephen has a long connection with Liverpool Acoustic having played their first live event in 2009, and was a judge for the Liverpool Acoustic Songwriting Challenge in 2011, 2012 and 2013.
"The Liverpool Acoustic Songwriting Challenge is a great idea. I've watched it inspire newly emerging songwriters in our city into create some great and interesting songs. And mixing visual arts with music is always good fun too." 
---
SPONSORS
CROSSTOWN STUDIOS
crosstownstudios.co.uk
A set by award-winning American songwriter Zoe Mulford is like a small volume of short stories – evocative, b
BALANCE VOCAL STUDIO
singingliverpool.co.uk
Balance Vocal Studio is the exciting partnership between Liverpool based vocal coaches Ian Davidson and Kaya Herstad Carney – two of only ten authorised Vocology in Practice™ (VIP) singing teachers in the UK. They offer the expertise of dedicated music professionals with a shared twenty years experience of teaching, working and performing in the music industry.
---
CHARITIES
MARIE CURIE HOSPICE LIVERPOOL
mariecurie.org.uk
Located in the peaceful Woolton Village conservation area, the purpose-built Marie Curie Hospice Liverpool offers a modern approach to care with a friendly and welcoming atmosphere. They offer specialist care for people with cancer and other life-limiting illnesses and support for families completely free. Their in-patient unit has 30 beds. They have a fully-equipped day service department and some services are offered in patients' homes.
GARSTON ANIMAL RESCUE
Garston Animal Rescue, PO Box 233, Liverpool L69 7LF
Phone (evenings and weekends) 0151 494 0470
Garston Animal Rescue started in 1984 with the rescue of a very exhausted and hungry mother cat and her five new-born kittens from a bin near the docks in Liverpool city centre. Garston Animal Rescue registered as a charity in 1988 with the simple aim:- "to rescue sick, stray, abandoned and unwanted animals, to give them essential veterinary treatment and, where possible, to re-home them."
The charity is run by volunteers and has a policy that no healthy animal will be destroyed. In addition to needing funds for vets fees and animal food, they welcome volunteers to help with the rescue work, dog walking, cleaning, comforting distressed animals and anything else that keeps the rescue going.
---
Finalists Announced for Liverpool Acoustic Songwriting Challenge 2014