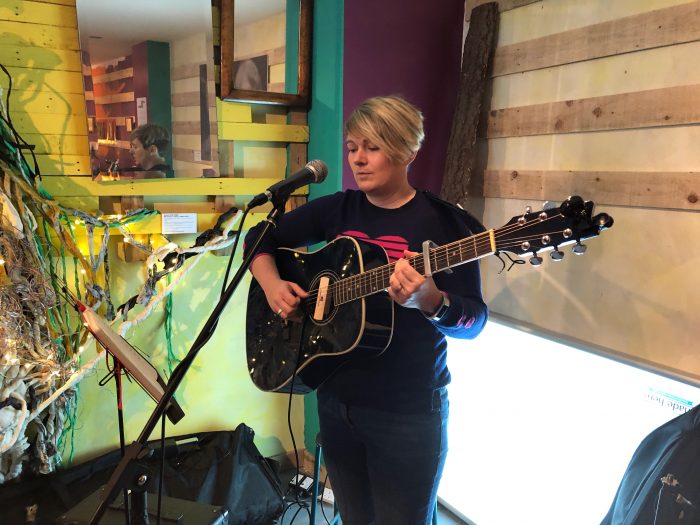 Singer-songwriter Alison Benson won the first ever Liverpool Acoustic 24 Hour Songwriting Challenge at Threshold Festival on Saturday 14th April 2018.
23 songwriters from across the region took less than 24 hours to write a brand new song inspired by the theme 'Across The Threshold'. The first 20 to register performed their new songs at Hobo Kiosk Pub in front of judges Luke Moore, Emilio Pinchi, Dr Derek King, and Satin Beige.
Each song was judged on its lyrics, melody, composition and originality with Alison's song receiving the highest combined score from the four judges. Second place went to Rachael Jean Harris with her song Little Hawk, and Tom Stitchbury took third place with Feeling Better.
Alison's winning song Here We Stand was inspired jointly by the Challenge's theme 'Across The Threshold' and Commonwealth Games gold medalist Tom Daley's statement about LGBT rights in many Commonwealth countries.
Liverpool Acoustic's Graham Holland said "Congratulations to Alison on winning our first ever 24 Hour Songwriting Challenge and well done to all the other songwriters who rose to the challenge of writing a brand new song within 24 hours. The musical talent out there in Merseyside never ceases to amaze me and I'm already looking forward to doing it all over again at next year's Threshold Festival."
Watch a video of the winning song here.