Lydia Higham wins Liverpool Acoustic Songwriting Challenge 2017
Lydia Higham has won the Judges' Award for the Liverpool Acoustic Songwriting Challenge 2017 with her song Narcissus. The news was announced at the end of the Showcase Final which took place at Leaf on Bold St on Saturday 13th January 2018.
The winner of the Audience Favourite Award was Michael Aldag with his song These Wings.
The winners in the two categories will have their songs professionally recorded by judge Jon Lawton at Crosstown Studios. Jon is also donating a free professional photoshoot at Crosstown Studios' new photo studio. The winners also qualify for a free vocal coaching or songwriting session courtesy of judge Kaya Herstad Carney at Balance Vocal Studio, plus a free cello lesson or recording session from Operation Lightfoot's Luke Moore.
The profit from the night will be split between Garston Animal Rescue and Marie Curie Cancer Care in memory of Sharon Jones.
---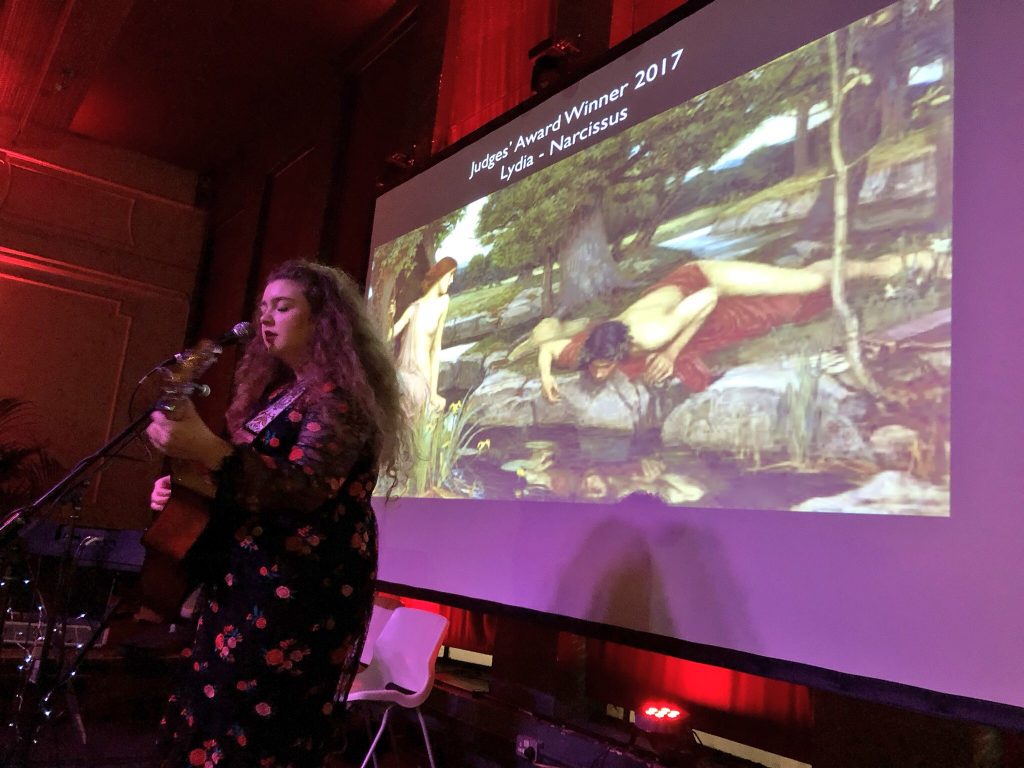 JUDGES' AWARD
1st Place: Lydia – Narcissus
2nd Place: Tom Stichbury – Forlorn and Raised
3rd Place: Hilde Gundersen – Listen
Listen to Lydia's winning song on SoundCloud
---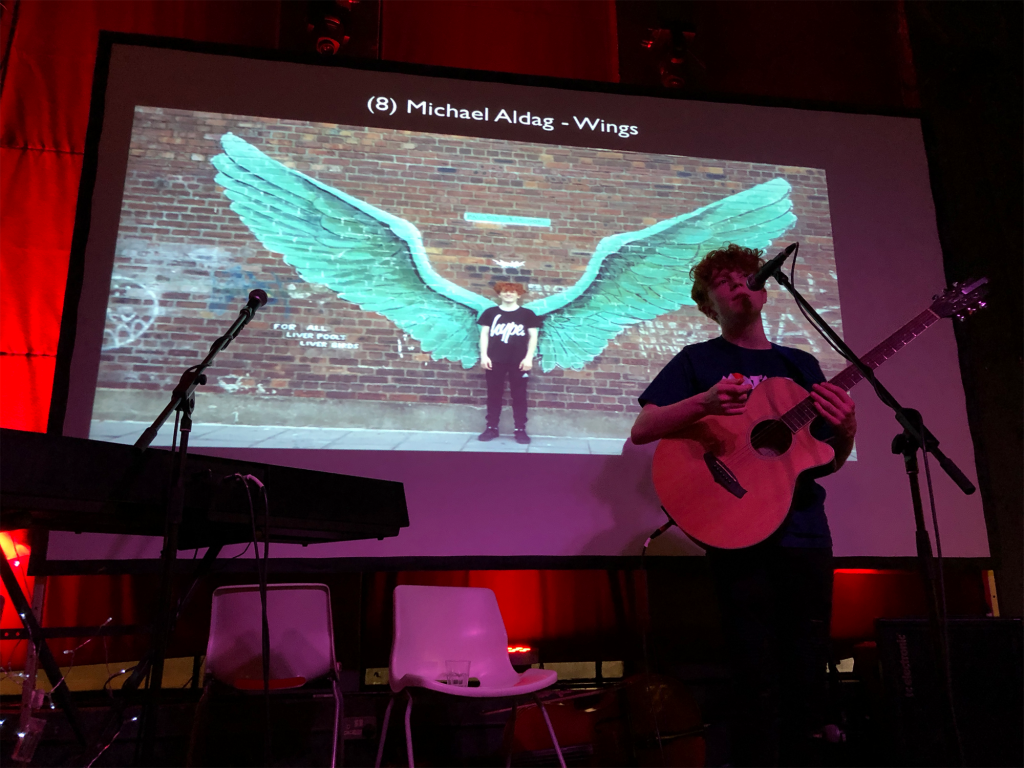 AUDIENCE FAVOURITE
1st Place: Michael Aldag – These Wings
2nd Place: Junior Dayvis – Passage of the African
3rd Place: Lydia Higham – Narcissus
Listen to Michael's song on SoundCloud
---
All of the finalists' songs are available to listen to here.