Ten talented local songwriters have won a place at the Liverpool Acoustic Songwriting Challenge 2017 Showcase Final taking place on Saturday 13th January 2018 at the new venue, LEAF on Bold St.
Songwriters submitted brand new songs inspired by works of art on display across the Liverpool City Region during the October entry period. Judges Stephen Langstaff, Kaya Herstad Carney, Robert Vincent and Jon Lawton listened to all of the entries and gave each one a score based on lyrics, melody, composition and originality. The points from the judges were added together and the songwriters with the ten highest scores were awarded a place at the Showcase Final.
Each of the ten finalists will perform their song at the Showcase Final with an image of the work of art that inspired it projected onto the big screen for everyone to see. At the end of the night the winner of the Judges' Award will be announced and a vote will be taken to find the Audience Favourite winner. The winning songwriters in each category will have their songs professionally recorded at Crosstown Studios.
In addition, there will be a special performance on the night from Operation Lightfoot, who were such a big hit at previous Showcase Finals.
The finalists are (in alphabetical order):-
Emma Thuy Linney – Disappearing
Freya Halvorsen – Devine Sarah
Hilde Gundersen – Listen
Iain Paterson – Long Dark Road
Junior Dayvis – Passage Of The African
Keir Howard – Speaking
Lydiah – Narcissus
Michael Aldag – Wings
Sarah Jones – Only You Who Knows
Tom Stichbury – Forlorn and Raised
Each of the ten songs is available to listen to on the Songwriting Challenge SoundCloud page where you can also see the work of art that inspired it and read the lyrics.
soundcloud.com/songwritingchallenge/sets/showcase-final-2017
Entry to the Showcase Final is £6 in advance and on the door. All profits will be divided between Marie Curie Cancer Care's Woolton Centre and Garston Animal Rescue in memory of Liverpool Acoustic team member Sharon Jones.
Please note this event starts promptly at 8.00pm with the doors open from 7.30pm.
For further information about the Liverpool Acoustic Songwriting Challenge visit the website challenge.liverpoolacoustic.co.uk
SATURDAY 13TH JANUARY 2018
LIVERPOOL ACOUSTIC
SONGWRITING CHALLENGE 2017
SHOWCASE FINAL 
@ Leaf on Bold St
featuring OPERATION LIGHTFOOT
7.30pm doors, 8.00pm to 11.00pm
Leaf, Bold Street, LiverpoolTickets £6 advance and on the door
Advance tickets available online
ticketquarter.co.uk/Online/liverpoolacoustic
and from TicketQuarter Echo Arena box office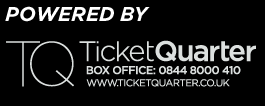 Check out our loyalty card scheme
For press and guestlist enquiries email
contact@liverpoolacoustic.co.uk